Perhaps, God and I have been miscommunicating lately. It happens. I mean, it's possible that I am not praying enough. Sure. Or, it could be that I am not reading the word enough. And, it might even be possible that I need to go to church more. I'm not sure. At the beginning of this year, I believed that God gave me a word – sort of like a theme to keep in mind – for this year. The word that I was to keep in mind for 2018 was "faith".  Now that we are approaching November and anticipating the arrival of 2019, I am reflecting on the events of the last year and I feel rather certain that the word for this year is "betrayal."
Yes, betrayal.  It has been the constant of 2018. I do not mean the petty sibling rivalry kind of betrayal. I'm talking about the: Judas Iscariot, Cain and Abel (Genesis 4:9), "Am I my brother's keeper?", kind of betrayal. Yeah, that kind of betrayal.
For the last 12 months, I have been experiencing massive betrayal. It began with Casey Beck – a white filmmaker in Northern California who went behind my back and sold a film based upon my ministry without my permission. Of all the betrayals of the last year, Casey's stung the most. I trusted her and allowed her in to sacred spaces where I do the work of God. I was reminded of the words of the psalmist who laments in Psalm 55:12-14:
"For it is not an enemy who insults me— I could have handled that— nor is it someone who hates me and who now arises against me— I could have hidden myself from him— but it is you— a man whom I treated as my equal— my personal confidant, my close friend!"
She reminded me that, while slavery is illegal in this country, there are still white people in America who are still interested in profiting off of the lives and bodies of African Americans at whatever cost. Even those, like Casey, who believe they are working for justice. If justice means self-interest then, yes, she is fighting for that cause. In Casey's case, it cost her my friendship, her dignity and any respect I may have had for her. Things that all obviously meant nothing to her to begin with. Casey, whose brother was killed by an off-duty drunk driving police officer, presented herself as a victim and an ally for the cause. However, it seems her dead brother – may he rest in peace – was not the motivation for our relationship but rather a tool to advance her career. Indeed, in the end, it was clear that she was only interested in one thing: profit.
While the word of this year may have been faith, the theme and recurring event has been betrayal. So, I have to conclude that, evidently, God wants me to talk about betrayal.
In the early months of 2018, I found myself deep in scripture trying to uncover the meaning of the knife that had deeply penetrated my back. I will share here what it means to stay faithful in the midst of betrayal. Or, at least, try to. In later posts, I will discuss the dangers of betrayal and how to respond to betrayal in a way that fosters healing and transformation.
EXPECT
Jesus expected betrayal.
Jesus possessed a unique attitude and perspective towards betrayal. On the day he was betrayed, Jesus' response to Judas' betrayal is recorded in each of the gospels: Matthew, Mark, Luke and John. Each record offers details about the betrayal. Luke's record of Jesus' betrayal can be found in Luke 22. It informs us that Jesus was working when he was betrayed. Judas was leading the crowd of his captors and, Judas betrayed Jesus with an act of intimacy. It reads:
47 While he was still speaking a crowd came up, and the man who was called Judas, one of the Twelve, was leading them. He approached Jesus to kiss him, 48 but Jesus asked him, "Judas, are you betraying the Son of Man with a kiss?"
Rather than resist false arrest and allow one of his disciples to defend him with his sword, Jesus went willingly:

51 But Jesus answered, "No more of this!" And he touched the man's ear and healed him.
In doing this, Jesus lived what he taught. In one of his first recorded sermons in Matthew 5:39,
Jesus instructed his followers:
39 But I tell you, do not resist an evil person. If anyone slaps you on the right cheek, turn to them the other cheek also.
Jesus faced betrayal. If you are unwilling to face betrayal – intimate betrayal even from the ones who have kissed you as Judas kissed Jesus – you cannot be a disciple of Jesus Christ. This is not my opinion, these are Jesus' own words. Luke 14:27 reads:
And whoever does not carry their cross and follow me cannot be my disciple.
The path to the cross is paved with betrayal – betrayal from those we know, love and have trusted in our most intimate relationships. Not only did Jesus expect betrayal but he didn't run from betrayal although he knew it was coming. What's more, Jesus did not fight those who betrayed him. He had the power to fight them – to destroy them even but, instead he let himself be arrested. In the words of Dr. King, a man who fought against injustice and yet betrayed his wife and broke the covenant of his marriage:
Love is understanding, redemptive goodwill for all men, so that you love everybody, because God loves them. You refuse to do anything that will defeat an individual, because you have agape in your soul. And here you come to the point that you love the individual who does the evil deed, while hating the deed that the person does. This is what Jesus means when he says, "Love your enemy." This is the way to do it. When the opportunity presents itself when you can defeat your enemy, you must not do it.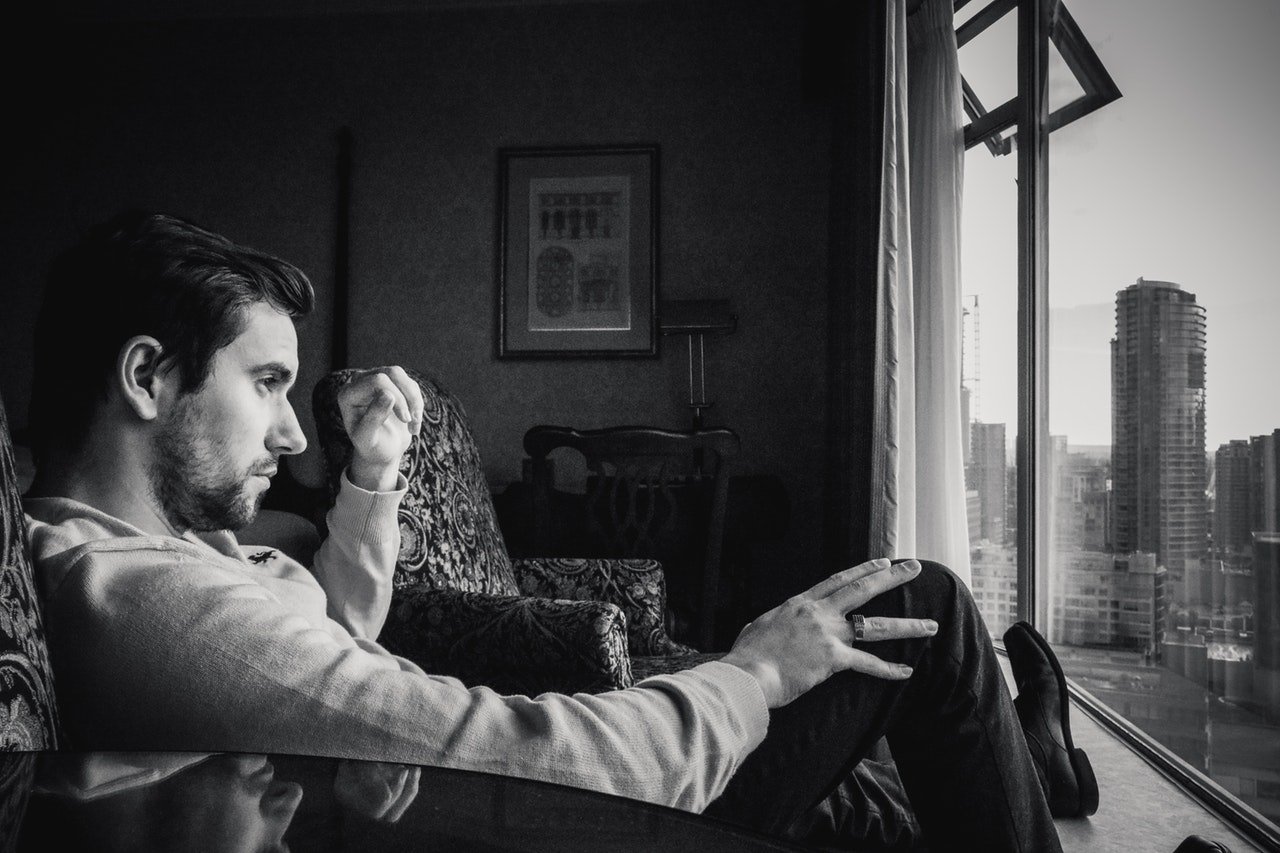 TEST
Betrayal means that you are about to be put to the test.
No test or temptation that comes your way is beyond the course of what others have had to face. All you need to remember is that God will never let you down; he'll never let you be pushed past your limit; he'll always be there to help you come through it. – 1 Corinthians 10:13
After Jesus was betrayed by Judas and arrested, the next level of testing was a trial.  Jesus was subjected to a series of interrogations, beatings, assaults, and trials before the Jewish leaders. Every aspect of his ministry was questioned and vehemently scrutinized. Mark 14 reads:
55 Now the chief priests and all the council sought testimony against Jesus to put Him to death, but found none. 56 For many bore false witness against Him, but their testimonies did not agree.
Matthew 26:59
59 The chief priests and the whole Sanhedrin were looking for false evidence against Jesus so that they could put him to death. 60 But they did not find any, though many false witnesses came forward. Finally two came forward 61 and declared, "This fellow said, 'I am able to destroy the temple of God and rebuild it in three days.'"
65 Then some began to spit on Him, and to blindfold Him, and to beat Him, and to say to Him, "Prophesy!" And the officers struck Him with the palms of their hands.
I know what some of you may be thinking: there is no way that I would have been able to do what Jesus did. Yes, I agree. First, remember that God is with you in the middle of your test and that you won't be tested beyond what you can bear. Interestingly enough, after Judas saw that Jesus was condemned although he was innocent, Judas was filled with remorse,  repentance.
Matthew 27:3-4 reads:
When Judas, who had betrayed him, saw that Jesus was condemned, he was seized with remorse and returned the thirty pieces of silver to the chief priests and the elders. 4 "I have sinned," he said, "for I have betrayed innocent blood."
Remorse is defined as a deep regret or guilt for a wrong committed.  Judas, in his remorse, sought to right the wrong. First, he returned the silver. Then, he confessed his sin.
Judas' actions constitute repentance. Repent is an intransitive verb – a verb that does not need a direct object to complete its meaning. Repent is defined as "to turn from sin and dedicate oneself to the amendment of one's life", "to feel regret or contrition", and "to change one's mind." Judas' actions when he went before the chief priests in Matthew 27, demonstrate that he all of these: he felt regret, he changed his mind and he returned the money he received.
After Jesus' guilty verdict, Judas got saved. As it is written in John 3:16:
16 For God so loved the world that he gave his one and only Son, that whoever believes in him shall not perish but have eternal life. 17 For God did not send his Son into the world to condemn the world, but to save the world through him. 18 Whoever believes in him is not condemned, but whoever does not believe stands condemned already because they have not believed in the name of God's one and only Son.
19 This is the verdict: Light has come into the world, but people loved darkness instead of light because their deeds were evil. 20 Everyone who does evil hates the light, and will not come into the light for fear that their deeds will be exposed. 21 But whoever lives by the truth comes into the light, so that it may be seen plainly that what they have done has been done in the sight of God.
If we judge Judas, we will miss the power of God on full display through Jesus Christ as demonstrated through the repentance, salvation and eternal life given to the one who betrayed him. What's more, if we judge Judas we will judge others in the church because they did not see Jesus at the "right time" or in the "right way". This kind of thinking blinds us to the truth that God wants to reveal his power in the weaknesses of others through us.
More than this, if we judge Judas we do not see who he was when he died: a faithful disciple. The other 11 disciples abandoned Jesus though they promised to be with him until the end. Indeed, Matthew 26:35 reads:
But Peter declared, "Even if I have to die with you, I will never disown you." And all the other disciples said the same.
While all of the disciples fled, and Peter disowned him three times, Judas followed Jesus to death. In fact, when it was all said and done Judas was the only disciple who did not disown Jesus and he was the only disciple who stayed until the end and he declared himself a disciple before Jesus' murderers. Reading Matthew again:
3 When Judas, who had betrayed him, saw that Jesus was condemned, he was seized with remorse and returned the thirty pieces of silver to the chief priests and the elders. 4 "I have sinned," he said, "for I have betrayed innocent blood."
"What is that to us?" they replied. "That's your responsibility."
5 So Judas threw the money into the temple and left. Then he went away and hanged himself.
Judas went before the highest authority in the Jewish temple and declared Jesus was innocent. Judas sought or could have been given the same punishment as Jesus Christ for this blasphemy. This is evidenced by his actions immediately after he left the temple: he killed himself while seeking to be right with Christ, receiving the same punishment as Jesus: death. We cannot know why Judas took this path but since he went to the priests to be forgiven perhaps he thought he would find forgiveness in the old law of Moses which would call for his death. Indeed, in Leviticus 24:10–16, it reads:
"Whoever blasphemes the name of the Lord shall surely be put to death. All the congregation shall stone him. The sojourner as well as the native, when he blasphemes the Name, shall be put to death" (v. 16).
And elsewhere it reads:
17 "Whoever takes a human life shall surely be put to death. 18 Whoever takes an animal's life shall make it good, life for life. 19 If anyone injures his neighbor, as he has done it shall be done to him, 20 fracture for fracture, eye for eye, tooth for tooth; whatever injury he has given a person shall be given to him. 21 Whoever kills an animal shall make it good, and whoever kills a person shall be put to death.22 You shall have the same rule for the sojourner and for the native, for I am the Lord your God."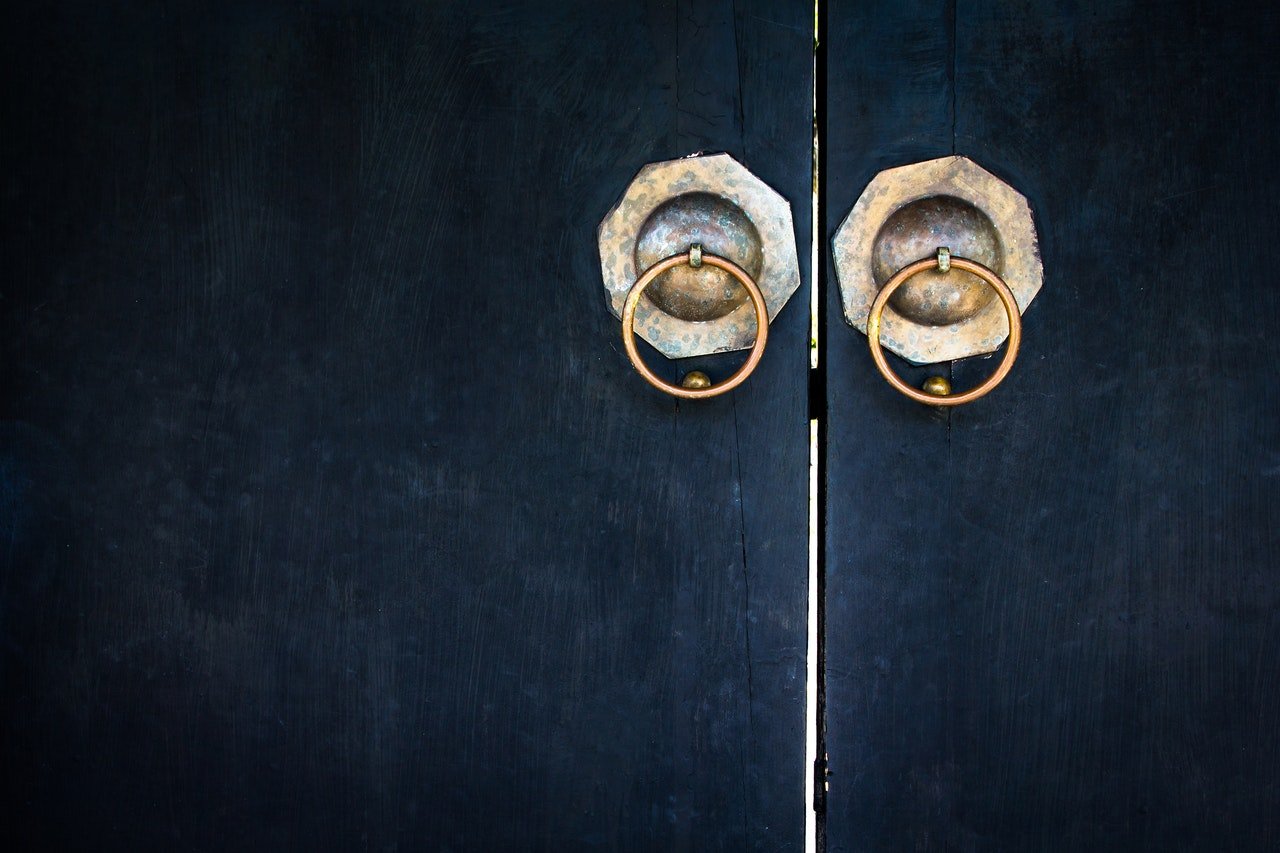 CROSS
The cross is for Judas.
Judas was caught in between Moses, the corrupt priests, and Jesus. While there is a lot of condemnation of Judas in the church today, we make a grave mistake if we do not teach truthfully about Judas because the majority of Christians are just like Judas. If you don't agree let's consider what characteristics kept Judas from knowing God through Jesus Christ:
Judas could not believe without seeing.  

Up until Jesus' trial, Judas did not believe that Jesus was the son of God. Judas' sin was that, trusting in money, he was unable to see Jesus for who he was. While the other disciples called Jesus "Lord", Judas called him Rabbi.

Matthew 26:25

reads:
Then Judas, the one who would betray him, said, "Surely you don't mean me, Rabbi?" Jesus answered, "You have said so."
Judas was attached to material needs: namely, money.

 In John 12, it reads:

3 Then Mary took about a pinta of pure nard, an expensive perfume; she poured it on Jesus' feet and wiped his feet with her hair. And the house was filled with the fragrance of the perfume. 4 But one of his disciples, Judas Iscariot, who was later to betray him, objected, 5 "Why wasn't this perfume sold and the money given to the poor? It was worth a year's wages.b " 6 He did not say this because he cared about the poor but because he was a thief; as keeper of the money bag, he used to help himself to what was put into it.
Judas turned a blind eye to corruption so long as he benefited from it.

Instead of joining Jesus in condemning the church, Judas chose to live by the corrupt ways of the church that had turned away from the law of Moses and therefore could not recognize or receive Jesus.
Judas needed the approval of people and traditions, even people who were obviously not doing God's will.

Beyond the sin of not confessing who Jesus is, Judas held on to rules and laws even when God clearly presented another way to life. God was doing a new thing and Judas found himself more attached to the tradition than the maker of not only tradition but of humanity itself.

 
In John 15:13, Jesus tells us "Greater love has no one than this: to lay down one's life for one's friends." While we may judge Judas, in his heart, Judas was saying, I want to believe but I need to see something real. Judas had probably seen a lot of fakes in his time. There were probably many coming and saying, I am the Christ. Judas wanted to believe but it took seeing Jesus actually doing what he said he would do, for him to believe that he was who he said he was. In Jesus' condemnation, Judas saw love.
Judas' want to see believers do bold things, who walk out their faith. Judas' want to see Jesus' who walk by faith. Jesus' confession of his identity sealed his death and it sealed Judas' faith. If you are confronted with a Judas, it simply means that you need to do what God has empowered you to do and that there is a cross that you need to carry so that the people around you may see God's power in your sacrifice and love. Judas' are here to push us towards our purpose.
Judas returned to the priests, confessed and returned the money he received to betray Jesus. Matthew reads:
3 When Judas, who had betrayed him, saw that Jesus was condemned, he was seized with remorse and returned the thirty pieces of silver to the chief priests and the elders. 4 "I have sinned," he said, "for I have betrayed innocent blood." "What is that to us?" they replied. "That's your responsibility." 5 So Judas threw the money into the temple and left. Then he went away and hanged himself. 6 The chief priests picked up the coins and said, "It is against the law to put this into the treasury, since it is blood money." 7 So they decided to use the money to buy the potter's field as a burial place for foreigners. 8 That is why it has been called the Field of Blood to this day. 9 Then what was spoken by Jeremiah the prophet was fulfilled: "They took the thirty pieces of silver, the price set on him by the people of Israel, 10 and they used them to buy the potter's field, as the Lord commanded me."
The sin Judas committed was not recognized as sin by the chief priests because they were not following Moses laws. Because they were corrupt they could not give a way to forgiveness, they simply replied:
"What is that to us?" they replied. "That's your responsibility."
Judas' crime was only a sin in the kingdom of God which they did not represent and the one who represented his salvation was on his way to his death as the result of Judas' own betrayal. According to Leviticus, the chief priests should have provided a way to forgiveness for Judas. Leviticus 6 reads,
6 The Lord said to Moses: 2 "If anyone sins and is unfaithful to the Lord by deceiving a neighbor about something entrusted to them or left in their care or about something stolen, or if they cheat their neighbor, 3 or if they find lost property and lie about it, or if they swear falsely about any such sin that people may commit— 4 when they sin in any of these ways and realize their guilt, they must return what they have stolen or taken by extortion, or what was entrusted to them, or the lost property they found, 5 or whatever it was they swore falsely about. They must make restitution in full, add a fifth of the value to it and give it all to the owner on the day they present their guilt offering. 6 And as a penalty they must bring to the priest, that is, to the Lord, their guilt offering, a ram from the flock, one without defect and of the proper value. 7 In this way the priest will make atonement for them before the Lord, and they will be forgiven for any of the things they did that made them guilty."
Judas realized his guilt, he confessed to the priests and he returned the silver. The problem is that the old way was dead. The priests were the ones who paid him to betray his brother; the priests paid him to break the law given to them by Moses! Judas' Jewish traditions were powerless to save him. How heartbreaking it is to see someone who is genuinely seeking forgiveness, be denied forgiveness. That Judas understood Jesus' innocence after his trial tell us that when he saw Jesus condemned, Judas repented in a way that led to his own salvation. He no longer sought the favor of the priests he conspired with to betray Jesus and he returned the silver he once coveted seeing that it was powerless to save him. Where can Judas turn now?
I find Judas' faithfulness after his repentance exemplary and I find it equally tragic that there was no one there to lead him to understand that Jesus' death settled the matter for every sin. We may wonder why Jesus kept Judas around knowing that he would betray him but Jesus knew that if he was condemned by Judas that Judas would be saved by him. Therefore, Jesus prepared a way back to the faith for all of his followers: he makes it the duty of his disciples. In Luke 22, Jesus tells Simon/Peter before his crucifixion:
31"Simon, Simon, Satan has asked to sift all of you as wheat. 32 But I have prayed for you, Simon, that your faith may not fail. And when you have turned back, strengthen your brothers."
Jesus knew that his disciples had different degrees of faith, so, he called on Peter – his most faithful disciple, who knew him, walked with him and had personal experience with him – to be responsible for strengthening his brothers when he himself turned back after Satan's sifting.  Jesus loved those who betrayed him and believed that they too could be saved. This is our earthly mission and there is no other purpose or plan that God has for those of us who love and follow him: to bring salvation to many.
I can only imagine the powerful ministry that Judas could have had and the testimony he could have given after this kind of experience with Christ. What if Peter had found Judas and strengthened him? What if Peter had testified about how it was Jesus who empowered him to walk the water atop the Sea of Galilee? What if Peter had told Judas how Jesus had supernaturally given him the large catch of fish after working all night and catching nothing? What if Peter had shared how it was by mercy that Jesus' power was revealed to him? How much more powerful would the church have been with Judas if they had brought him back into the fold and taught this man who was willing to die for Christ how to live for, by, and with him? Judas, who had been a disciple though not truly knowing Jesus, died at the moment that he received the greatest revelation of love that he would ever get in his life and by this he could have saved many. If only his brothers had strengthened him.
Judas' will come. They will follow Jesus and they will be his disciples. And, they will betray him and us. So, instead of holding the sin of betrayal out high and above every other sin we must treat those who betray us as Jesus did — Jesus went to the cross because of Judas and Jesus went to the cross to bring salvation to Judas. 
Finally, as I tried to make sense of my current trials, I began to think back and remember my past mistakes and the people who I have betrayed in my life. No, I am not perfect. That's why I am a Christian. I can relate to Judas.
Betrayal has served its true purpose if you find a new life as the result of it. That is what Judas' betrayal did for Jesus Christ, it allowed him to fulfill his purpose: the cross. Just as Abraham sacrificed Isaac because he reasoned that God would raise the dead and just as the people of Israel sacrificed before they left Egypt, Jesus was a living sacrifice. Were it not for his death we would not be alive with him. So, then, the purpose of betrayal is life. And, what's more, Christlikeness.