Christian entrepreneurship, much like the idea of women preaching in church, remains controversial in many congregations. At the heart of business is entrepreneurship which can be defined as: "The capacity and willingness to develop, organize and manage a business venture along with any of its risks in order to make a profit." And, at the heart of this effort to develop, organize and manage is invention or creative ability. I'm sure that most Christians would agree that creative ability is evidence that we, that humanity has been made in God's image. I suppose that the question of business and entrepreneurship in the church is the question of profit.

As the founder of Run On Productions – a theater and film production company in northern California – I operate a for-profit business. I chose this model because a for-profit business empowers me to make decisions and access the resources that I need without navigating cumbersome processes to achieve goals. Further, in everything that I do, I disseminate the gospel: Jesus Christ has come so that we may be reconciled to God if we believe. Just as Jesus Christ used storytelling as a medium to reach unbelievers, so do I. For instance, through one of my community programs, Theater for Humanity, I have worked at the intersection of police and community for the last 5 years. Theater for Humanity is a path to reconciliation. Instead of armed, uniformed officers confronting people of color in poor neighborhoods, Theater for Humanity asks them to meet at the theater. The program includes 12 workshops, performances, and dialogue. I remain focused on God by studying the word, through prayer, and asking God to use my business to uplift his kingdom. Nevertheless, I experience judgement on a regular basis as a result of the method that I use and the method that God chose for my ministry. As such, I offer three simple ideas that I have observed from studying Jesus' relationship with the Apostle Peter. These three ideas are aspects of entrepreneurship found in the word of God that I believe are relevant to today's Christian and that inspired me at the beginning of my journey.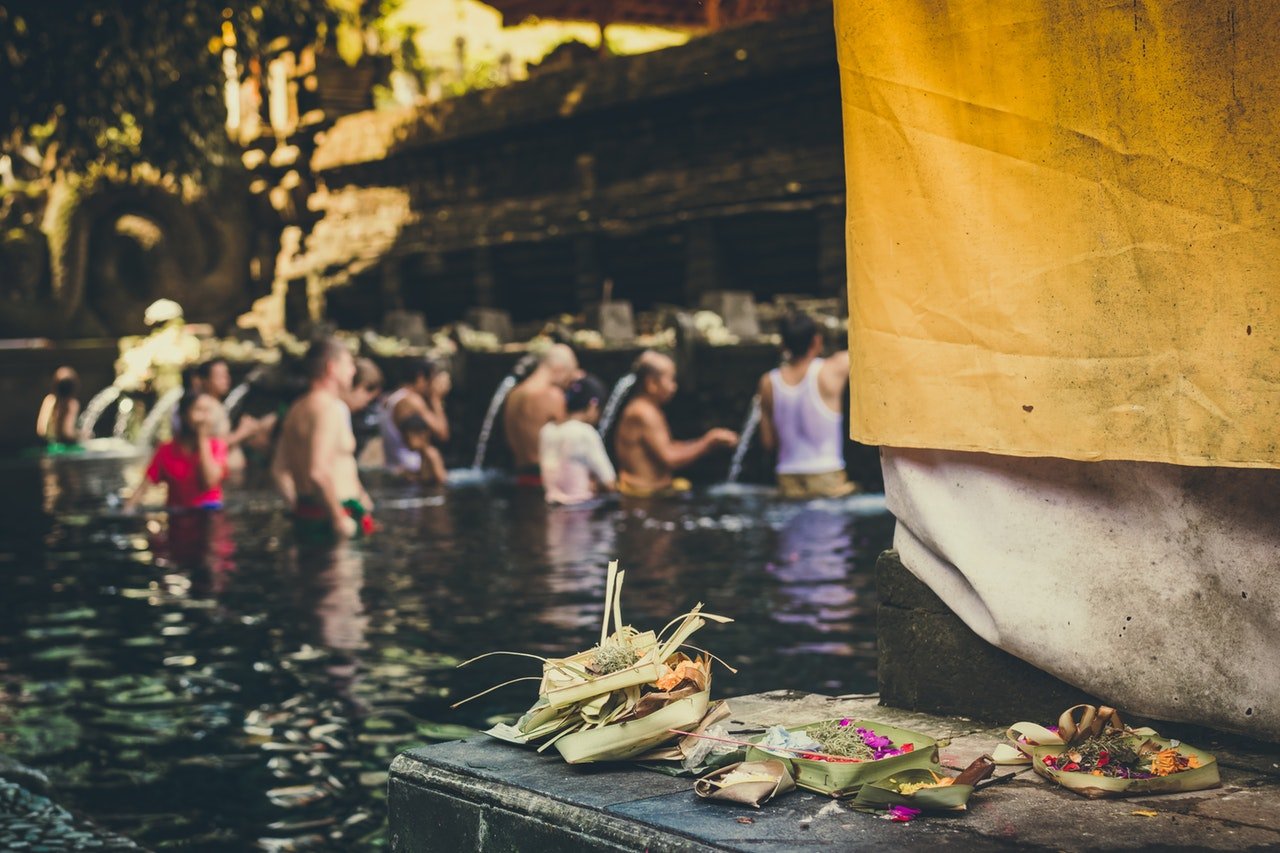 Jesus invited Peter to be his disciple by showing up at his job. Luke 5 contains one of the earliest recorded encounters between Jesus and Peter. Peter – who operates a business as a fisherman – has been working hard all night yet hasn't had any success in catching fish. Peter and his partners were cleaning their nets and preparing to call it a day. Then, in Luke 5:1-3, Jesus arrived. It reads:
One day as Jesus was standing by the Lake of Gennesaret, the people were crowding around him and listening to the word of God. 2 He saw at the water's edge two boats, left there by the fishermen, who were washing their nets. 3 He got into one of the boats, the one belonging to Simon, and asked him to put out a little from shore. Then he sat down and taught the people from the boat.
Jesus was preaching the word. As the audience for his ministry was growing, Jesus needed a vessel that could carry his message. Peter's boat which was the primary capital asset for his business was the perfect way for Jesus to minister to the crowd. So, Jesus got into Peter's boat. As a business owner, I can see that Jesus can and will use any vessel that is available to him. Whether or not the vessel is a for-profit business is not considered important. Therefore, the first question to ask is: have I made my business available to the ministry and message of Jesus Christ?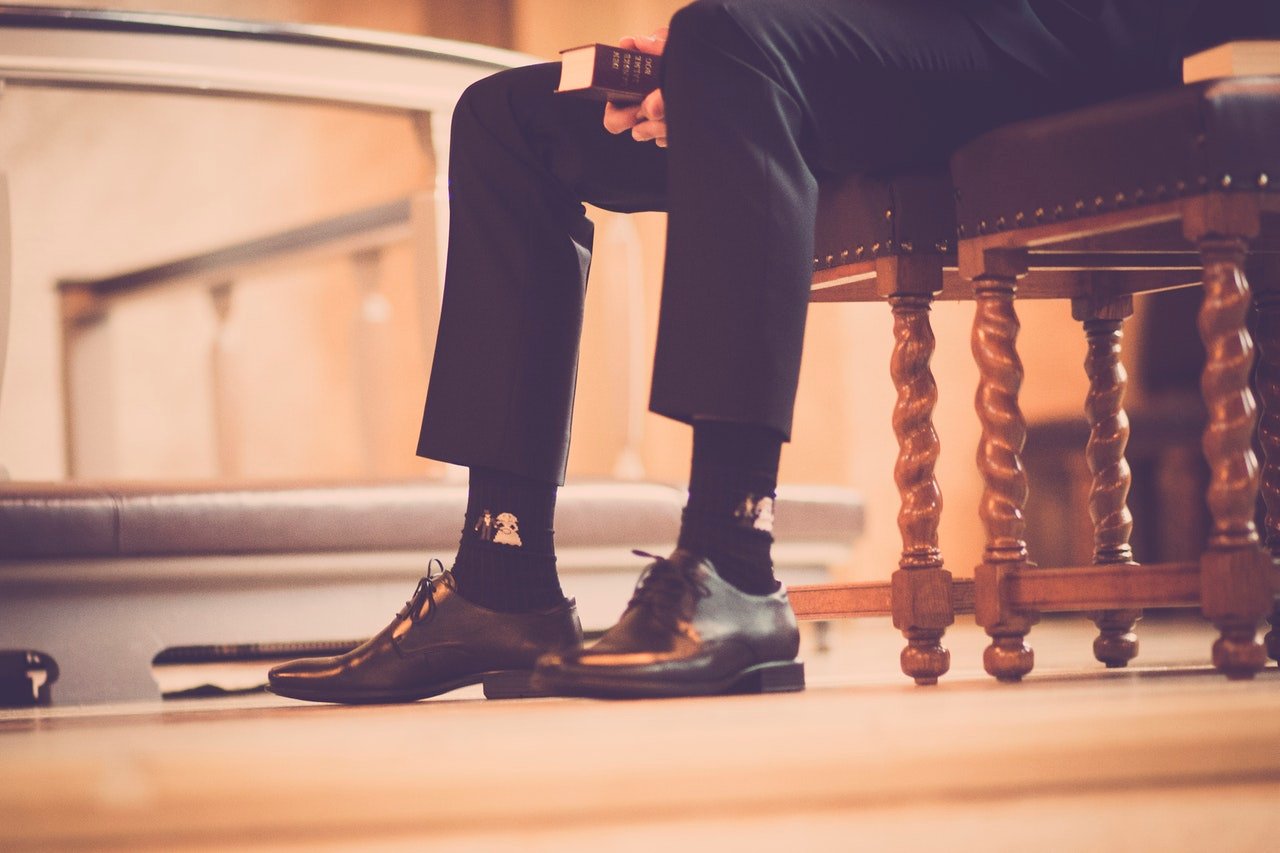 The second aspect of Christian business in Luke 5 is allowing the purpose of God to guide your actions. After Jesus finished preaching, in verse 4, it reads:
4 When he had finished speaking, he said to Simon, "Put out into deep water, and let down the nets for a catch."
Although he willingly allowed Jesus to use his boat to speak to the crowd, when Jesus began to instruct him in how to use his boat and conduct his business, Peter hesitated, saying:
5 Simon answered, "Master, we've worked hard all night and haven't caught anything. But because you say so, I will let down the nets."
The ability to allow God to dictate what actions you will take in business is a challenging one because the activities of for-profit businesses are usually dictated by profit. In his statement, Peter reflects on the request that Jesus has made. First, Peter states that he had worked hard all night. Further, in that time spent working all night, he had caught nothing. Peter has no reason to go back out into the water and work some more after failing in his own strength. So, we know that Peter made a business decision solely based upon the guidance of a word from Jesus Christ. Thus, he replied,
"But because you say so, I will let down the nets."
Peter ultimately decided that Jesus' words were more powerful than his logic. This aspect of Christian business makes the Christian entrepreneur distinct from the entrepreneur who solely seeks profit. I can speak from experience. There have been times – even right now – where I pursued certain partnerships, projects, travels and other opportunities because of the prompting of the Holy Spirit. As with Peter, if ours is to be a Christian for-profit business, we must be led by the plans and purposes of God.
If you have decided to allow your business to be a vessel for ministry. And, if you allow the word of God through Jesus Christ to lead even when it may seem irrational to do so. Then, Peter's story offers one more component of Christian business: discipleship-first. When Peter followed the instructions of Jesus, Luke 5:6 tells us that they were blessed beyond measure. It reads:
6 When they had done so, they caught such a large number of fish that their nets began to break. 7 So they signaled their partners in the other boat to come and help them, and they came and filled both boats so full that they began to sink.

8 When Simon Peter saw this, he fell at Jesus' knees and said, "Go away from me, Lord; I am a sinful man!" 9 For he and all his companions were astonished at the catch of fish they had taken, 10 and so were James and John, the sons of Zebedee, Simon's partners.
Jesus performed a miracle for Peter and everyone working with him to catch a large load of fish. A Christian business that operates in the supernatural believes in God's provision, a provision that honors how the business owner chooses to operate their business different because they are mindful of Christ's message. But, it doesn't end there, Luke 5: 10-11 read:
Then Jesus said to Simon, "Don't be afraid; from now on you will fish for people." 11 So they pulled their boats up on shore, left everything and followed him.
Jesus had a plan all along. Because of experience as a business owner, Jesus determined that he had transferable skills that could be used for the Kingdom of God. The same skills that Peter used to catch fish, would be used to bring salvation to many.
You can serve the kingdom of God in your business. When you meet Jesus at work, you will have to decide between how you see the situation and what he's is asking you to do. Therefore, whether or not your business is for profit will not impact your relationship with God through Jesus Christ. The question is: can you be led by the Spirit of God to operate a business for him?