As I stood before a lush green hill in the middle London's Stave Hill Ecological Park, it began to pour down raining. Soaking wet, with no umbrella, and a dead phone battery, I began to cry. It was January 3, 2014. Only the third day into the new year and already I was lost.
I was travelling to a church event, as I often did those days, to get closer to God. I was so in love with church events that I attended three different churches: Holy Trinity Brompton Road, Hillsong United at Tottenham Court Road and St Peter's Brockley which was a few blocks from my own home on Wickham Rd in Southeast London. I was a church event going machine. Since moving to London to pursue my Masters in Performance Making (I'll explain that later) I had enrolled in HTB's Alpha Course, attended the Free To Be: Beauty for Ashes conference to be inspired by Pippa Gumbel, Arianna Walker, Lucy Stephenson and Beth Redman, and I went to the Women's Breakfast to bask in the glow of Rachel Hughes and the hugely inspiring panel comprised of Bobbie Cheema, Shaneen Clarke, Philippa Savile & Emma Watson. Looking back on that season of life, I could say that I was dedicated; although, in the same breath, it might be more accurate to say that I was addicted to church. I enrolled in church classes, brought my friends to church, encouraged them to attend events and I was there for any and everything that could possibly present the opportunity to know God more and heal my broken heart. Perhaps, the fair way to view that season of my life is to conclude that I knew nothing except that I needed God and I was determined to do whatever it could possibly take to find him.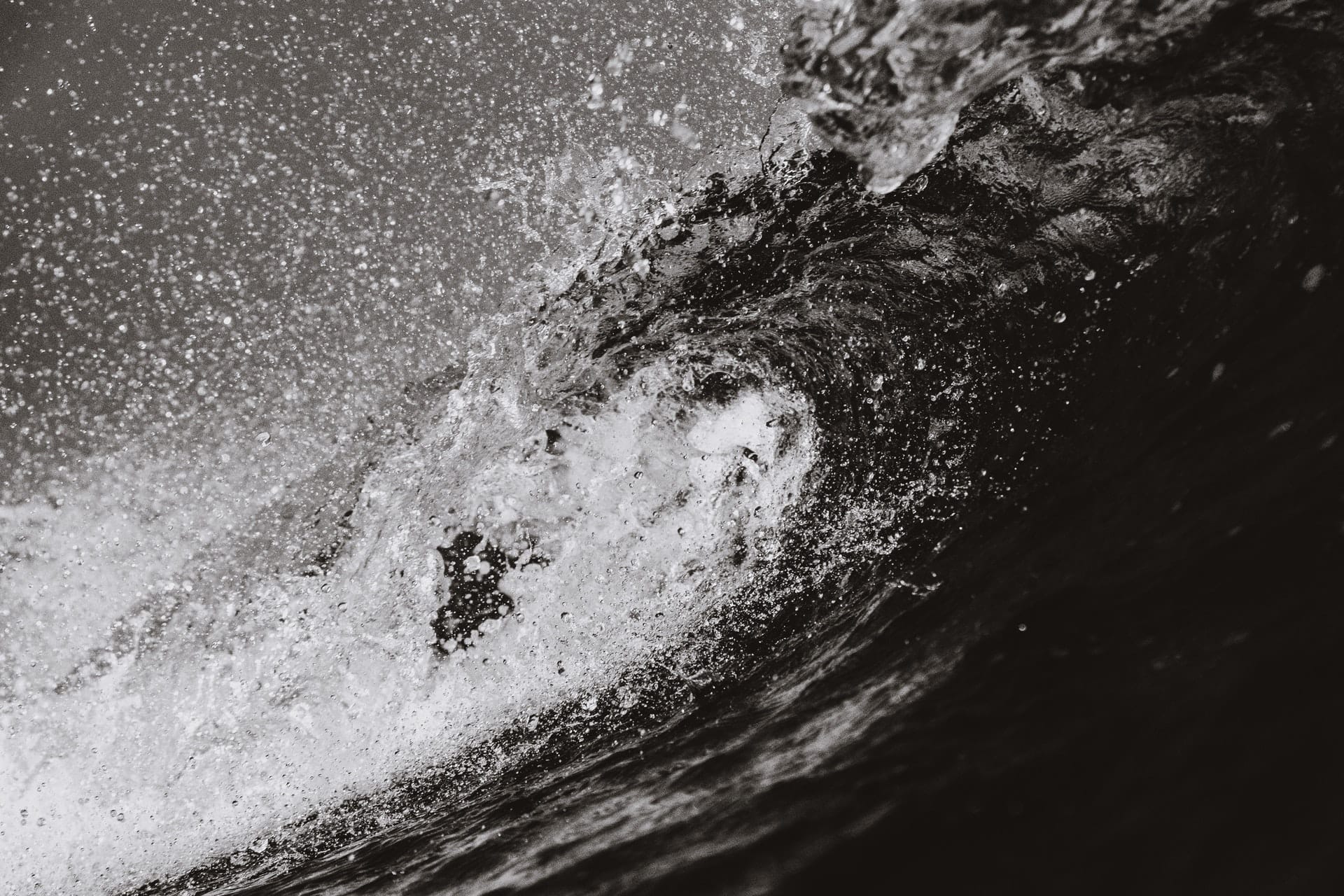 After I registered for the event on January 3rd, I decided that it was going to change my life. This was not just any event – this event was the event that I had to attend. The event webpage confirmed my expectations. It read:
"Encounter 2014 will be unlike any other. We have turned a new page in its story and we want to officially invite you as we continue to journey through what it means to be a "Young & Free" generation. With our Hillsong London team and special Guest Robert Madu. We are living in history-making days that will live to tell tales of in the years to come-so don't be the one who missed out! See you there!!"
This event had all of the elements that I thought would lead me straight into the throne room. I reasoned with myself as to why this event was the one for me. First, it would be held at Hillsong and clearly that church is annointed. Second, since I had arrived in London in August 2013, in five months of attending three churches, I had not once seen a black preacher yet, at this event, there would be a black preacher from Texas in London. "Evangelist Robert Madu travels internationally ministering to several churches, youth groups, and schools through dynamic preaching and drama. His ability to minister to people of all cultures and generations through his in-depth Bible preaching, sense of humor, and sensitivity to the Holy Spirit has made him one of the most sought after communicators." Third, (as if the first two points weren't enough), the event was called Encounter. So, how could it not be the event that was going to change my life by bringing me closer to God? That was what I desperately wanted and needed: an encounter with God and this was it. This had to be it because I needed to meet him, to see him, to know that he was real.
My need to hear from God was fueled by the desperate sorrow that felt after my father had died unexpectedly on July 14, 2012, just one year before I'd arrived in London. Four years prior, my eldest sister had died unexpectedly. God had to be real and present. I was depending upon him entirely. I needed him urgently and desperately.
Beyond my grief, I had no clue what I was doing with my life. Everything that I had tried to do had failed. Although I expected to be starting a PhD program in the fall of 2013, I was instead rejected from all of the 9 programs that I had applied to. Without clear intentions as to why, I applied to a Masters program at Goldsmiths College in London studying Performance Making. As I reflected on the decision later on, it seemed that I was destined to be there. I'd submitted my application on Sunday, July 8, 2012, and four days later on July 12th, my father died. I interviewed with the school via skype at the end of the month and I was admitted on August 7th. As I considered the timing of my application, my father's death and my acceptance, I concluded that it must be divine. So much so that I thought to myself: once I get to London everything will fall in place.
Except, things hadn't fallen into place. In fact, quite the reverse. Compounding my grief and multiple failures, I was facing tremendous difficulty in London. It took 4 months for my scholarship funding to get routed to the proper bank account so I was behind on my rent. Transportation and groceries were becoming a daily challenge and none of my job applications were succeeding. I needed an encounter alright. In my soul, in my heart, in my daily life, I was in desperate need of a God who could change my situation and he seemed so far away. I was so desperate that if I could walk up to the pulpit, reach inside of the minister, and pull out the Holy Spirit to demand answers, I would have done it and not even blinked.
Encounter was scheduled to take place at the Hillsong Bermondsey location. I had only attended Hillsongs Central London location and I was not very familiar with the city but I printed out directions and, since all of my flatmates had left town for the winter vacation, I went to the event alone. When I arrived at the address on the directions that I had printed out, rather than a church, it was the location of a local London magazine – the name of which I do not know recall. The person who answered the door seemed quite sorry for me and simply told me that I had written down the wrong address.
With a low battery on my phone, I decided that I was not far from the church and that I would walk. After leaving the location that I thought was the church, I got lost. Very lost. I would walk around London for the next 3 hours. That is how desperate I was for an encounter. As I think about my past self searching for God, I want to hug the me that was lost. By the time I got to the Stave Hill Ecological Park, I could barely feel my hands and my navigation on Google maps was leading me in circles. Then, the inevitable happened when my phone died. I found myself in the Stave Hill Ecological Park when suddenly it started to rain on me like a torrential downpour. I looked up and I saw this tall green hill. I was so frustrated that I had missed the event that I started to cry. It was like the rain was carrying the weight of the deaths, the rejection, and the difficulty that I was facing in life – as if all of that wasn't enough now I was lost in the freezing cold rain. I felt like the entire earth was against me.
I started to talk – no shout – to God on that green hill:
"Where are you, Lord?! I was trying to go to this conference to be near you." Standing there, defeated by the weight of the rain and the weight of my unmet needs, and the weight, the heavy weight, of my grief, I cried a flood of tears.
Then, finally, as the pounding thuds of the rain pelted the hood of my jacket, as the water began soaking my shoes, as drops of water covered and slid off my cell phone, as I shivered in defeat in the cold – God spoke. He whispered: "I never left you. I'm right here. I am not a place. I live in you."  
For the first time since I had arrived in London, I felt relief.